How to uncover compelling insights
By Steve Portigal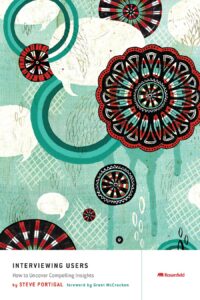 Interviewing is a foundational user research tool that people assume they already possess. Everyone can ask questions, right? Unfortunately, that's not the case. Interviewing Users provides invaluable interviewing techniques and tools that enable you to conduct informative interviews with anyone. You'll move from simply gathering data to uncovering powerful insights about people.
About the Author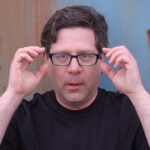 Steve Portigal is an experienced user researcher who helps organizations to build more mature user research practices. Based outside of San Francisco, he is principal of Portigal Consulting, and the author of two books: Doorbells, Danger, and Dead Batteries and Interviewing Users.
Steve is an accomplished presenter who speaks about culture, innovation, and design at companies and conferences across the globe.
Other information
Written by Steve Portigal
Published: May 2013
Paperback: 176 pages
ISBN: 1-933820-11-X
Digital ISBN: 1-933820-81-0
Cover illustration by Gina Triplett